Happy Anniversary, Zootopia! It's been a year since Zootopia was released in theaters! It went on to gross over $1 billion worldwide, won the Critic Choice, Golden Globe, Annie Award, and Academy Award for Best Animated Film! I can hardly believe it! What's everyone gonna do in honor of Zootopia's Oscar win and the 1st anniversary? For me, I ate McDonald's and had the Grand Mac and I'll be watching Zootopia tonight! Here are some pictures of Judy, on the day Zootopia first came out and when Zootopia won the Oscar! Happy Anniversary, Zootopia!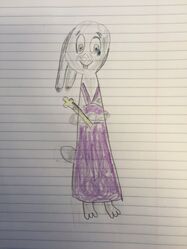 Ad blocker interference detected!
Wikia is a free-to-use site that makes money from advertising. We have a modified experience for viewers using ad blockers

Wikia is not accessible if you've made further modifications. Remove the custom ad blocker rule(s) and the page will load as expected.